HIGH SCHOOL SPORTS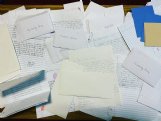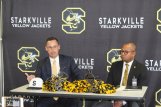 Caledonia center fielder Thomas Tucker was hitting his stride when his baseball world unraveled.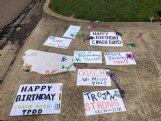 The suspension will be reconsidered on a week-to-week basis, and a decision on further suspension will be made Thursday.
The MHSAA also canceled its state archery, choir and band championships and canceled spring football practice for the remainder of the school year.
All local public schools had already announced they would close and suspend athletics for the duration of this week. The Columbus Municipal and Lowndes County school districts had suspended athletics until further notice.
A 31-0 win over Hunters Lane kicked off the weekend for the Trojans, but they suffered their first two losses of the season on Friday and Saturday.
The Mississippi State signee struck out 10 batters in 6⅔ scoreless innings as the Patriots improved to 11-1 on the season.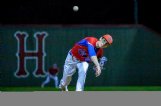 Columbus High School has also had all athletics canceled until further notice, according to a CHS coach.
The EMCC signee struck out four batters over his seven innings pitched. He also led the team with three hits and two RBIs at the plate.
Five local high school baseball teams played in five different locations in Mississippi and Alabama on Thursday as no determination has yet been made on limiting attendance or cancelling athletic events.
Zac Butler drove in four runs for the Trojans (5-3), and Kameron Harcrow had three RBIs as New Hope won in three innings on the run rule.
Burt struck out nine hitters in his seven innings of work and also recorded a hit at the plate.
The Auburn signee allowed just three hits in her complete game for the Pirates (4-0).
The 'Feds put up a four-spot in the bottom of the first after giving up three quick runs in the top of the inning. From there, Caledonia got rolling and cruised to a 10-run win.
Boykin broke a tie in the bottom of the seventh with a two-run double into the gap in left center field to give the 'Feds a walk-off victory over Russellville (Alabama). Earlier, timely hitting and Tori Brooks' pitching led Caledonia to a comeback win over North Pontotoc.
Jamad Horn struck out four hitters in 4⅓ innings on the mound for Columbus against East Union in a 10-4 loss, and the Falcons were later shut out 10-0 by Southaven.