HIGH SCHOOL SPORTS
The West Lowndes girls basketball team kept its undefeated season alive with ease Tuesday, dispatching Stringer 83-19 in the first round of the MHSAA Class 1A playoffs in Columbus.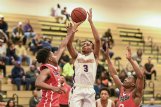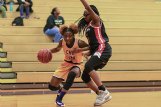 Goodman, who served as the school's athletic director, resigned after the girls team won the state championship Saturday.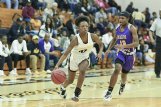 The Volunteers (1-0) posted a dominant home win against the Colts on Monday in Starkville.
Na'Kaiyla Mason had 24 points for the Tigers, and Jakeia Walker had 14.
It was the school's fifth girls basketball state championship.
The Trojans girls also beat the Falcons by just one point, as both New Hope teams earned a first-round bye in the Class 5A playoffs.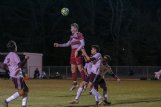 The rhythm between the junior and the senior was evident Friday, and it carried the Rams to a 10-point win over the Blue Devils in Steens.
MONTGOMERY, Ala. -- The Pickens Academy (Alabama) girls basketball team beat Patrician Academy 49-29 on Thursday at the Multiplex at Cramton Bowl in Montgomery to reach the AISA Class 2A championship game.
Blayze Berry pitched three innings, Cole Ketchum pitched two, and the Patriots won in five innings on the run rule.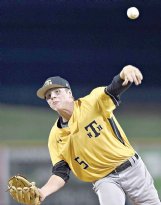 The Heritage Academy girls were eliminated with a loss to Pillow Academy.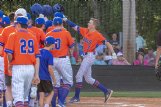 Goalkeeper Charlie Cox shut out the Patriots, sophomore Isaac Lepard scored in the first half, and the Volunteers blanked the Patriots.
With the victories, the Falcons and Trojans will face off in the boys and girls tournament finals on Friday.