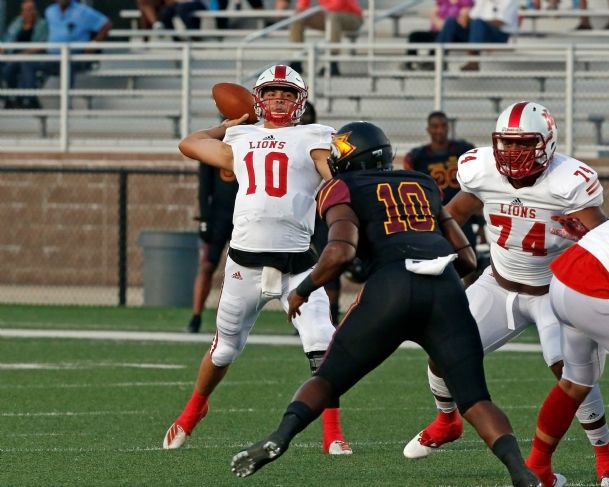 EMCC quarterback Connor Neville prepares to throw a pass during Thursday's win over Pearl River. Photo by: Jason Clark
East Mississippi Community College quarterback Connor Neville was named the Mississippi Association of Community & Junior Colleges' offensive player of the week on Tuesday for his performance against Pearl River.
Neville, a transfer from Washington State, threw four touchdown passes against just one interception in Thursday's game, a 49-15 win for the Lions.
Neville ranks fourth in the country with an average of 316.5 passing yards per game, and his six touchdown passes have him tied for eighth nationally.
With the distinction, Neville will be nominated for National Junior College Athletic Association player of the week honors.
Neville and the Lions host Itawamba Community College at 7 p.m. Thursday.