NATIONAL
12955 results Page 1 of 648 next »
President Donald Trump wore a mask during a visit to a military hospital on Saturday, the first time the president has been seen in public with the type of facial covering recommended by health officials as a precaution against spreading or becoming infected by the novel coronavirus.
Members of a U.S. Marshals Service fugitive task force who fatally shot a 20-year-old Black man after he pointed a rifle at them will not be charged in his killing, the top prosecutor in Memphis, Tennessee, said Friday.
The U.S. Roman Catholic Church used a special and unprecedented exemption from federal rules to amass at least $1.4 billion in taxpayer-backed coronavirus aid, with many millions going to dioceses that have paid huge settlements or sought bankruptcy protection because of clergy sexual abuse cover-ups.
Determined to reopen America's schools despite coronavirus worries, President Donald Trump threatened Wednesday to hold back federal money if school districts don't bring their students back in the fall.
The Supreme Court ruled broadly Wednesday in favor of the religious rights of employers in two cases that could leave more than 70,000 women without free contraception and tens of thousands of people with no way to sue for job discrimination.
Brooks Brothers, the 200-year-old company that dressed nearly every U.S. president, filed for bankruptcy protection Wednesday, the latest major clothing seller to be toppled by the coronavirus pandemic.
President Donald Trump launched an all-out effort pressing state and local officials to reopen schools this fall, arguing that some are keeping schools closed not because of the risks from the coronavirus pandemic but for political reasons.
An eviction moratorium is lifting. Extra unemployment benefits are ending. Parents are being called to work, but schools are struggling to reopen for fall as the COVID-19 crisis shows no signs of easing.
President Donald Trump's June began with his Bible-clutching photo op outside a church after authorities used chemicals and batons to scatter peaceful demonstrators. It never got less jarring or divisive.
The top U.S. general for the Middle East said Tuesday that the intelligence suggesting that Russia may have paid Taliban militants to kill American troops in Afghanistan was worrisome, but he is not convinced that any bounties resulted in U.S. military deaths.
President Donald Trump is setting a brisk pace lately in issuing executive orders and he's just getting started as he tries to position himself as a man of action on everything from foreign policy to racial justice in an election year. The impact of some of the orders, though, is less than meets the eye.
Joe Biden is promising to shift production of medical equipment and other key pandemic-fighting products "back to U.S. soil," creating jobs and bolstering a domestic supply chain he says has been exposed as inadequate and vulnerable by the coronavirus outbreak.
At least a dozen lawmakers have ties to organizations that received federal coronavirus aid, according to newly released government data, highlighting how Washington insiders were both author and beneficiary of one of the biggest government programs in U.S. history.
Facebook keeps telling critics that it is doing everything it can to rid its service of hate, abuse and misinformation. And the company's detractors keep not buying it.
Louisville police called off a warrant search of Breonna Taylor's apartment after a drug suspect was located elsewhere, but then went ahead with the deadly raid to look for other suspects with no connection to Taylor, her family says in a new court filing.
Still reeling from the coronavirus pandemic and street protests over the police killing of George Floyd, exhausted cities around the nation are facing yet another challenge: a surge in shootings that has left dozens dead, including young children.
Mary Kay Letourneau, a teacher who married her former sixth-grade student after she was convicted of raping him in a case that drew international headlines, has died.
Charlie Daniels, who went from being an in-demand session musician to a staple of Southern rock with his hit "Devil Went Down to Georgia," has died at 83.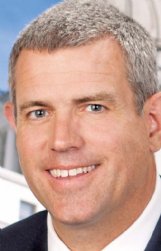 House Speaker Philip Gunn said Sunday that he had tested positive for the coronavirus as state health officials reported more than 200 new infections and five deaths linked to the pandemic.
The Alabama Department of Public Health said it could not verify reports of so-called COVID-19 parties where students deliberately tried to become infected, but also warned people not to try it.