STATE
A Democrat trying to unseat a Republican U.S. senator in Mississippi said Wednesday that he has received his "biggest endorsement yet," from former President Barack Obama.
Mississippi is expanding access to curbside voting for people with symptoms of COVID-19 and setting a new process to let voters correct, or "cure," minor discrepancies with signatures on absentee ballots.
President Donald Trump's campaign is telling a Mississippi group to stop saying that Trump supports a ballot measure that would legalize medical marijuana in the state.
The Mississippi State Fair closed late Sunday after a 12-day run, but state Agriculture Commissioner Andy Gipson says officials will take the unusual step of reopening the fair this weekend.
Mississippi Gov. Tate Reeves announced Monday that he is imposing a mask mandate for public indoor spaces and other restrictions in nine counties to curb the spread of coronavirus amid weeks of steadily rising case numbers.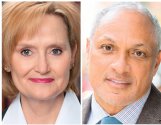 Mississippi's 2020 U.S. Senate race has the same top candidates as in 2018 -- Republican incumbent Cindy Hyde-Smith and challenger Mike Espy.
Mississippi's state health officer said he overestimated the number of people who would continue to wear face coverings to prevent the spread of coronavirus after the statewide mask mandate was lifted.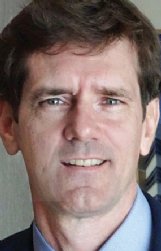 Mississippi reported more than 1,000 new coronavirus cases Thursday for the first time since mid-August, after Gov. Tate Reeves instituted a statewide mask mandate.
Democratic challenger Mike Espy on Wednesday criticized Republican U.S. Sen. Cindy Hyde-Smith for not accepting invitations to debate him.
Mississippi's state health officer said Monday that he's troubled by the state's recent rise in COVID-19 cases, including a significant increase during the past week of people hospitalized because of the highly contagious coronavirus.
A resident in one Mississippi county said he plans to organize a "minuteman group" in the area to deal with what he called safety concerns in their community.
The struggle for the right to vote was shared by women across America before the passage of the 19th Amendment of the U.S. Constitution in 1920.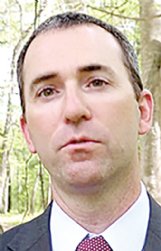 Mississippi wildlife officials are on high alert. With deer season inching closer and hunters prepared to head into the woods, representatives from the Mississippi Department of Wildlife, Fisheries and Parks and those keenly involved in the hunting business are warning participants to take heed of cases of chronic wasting disease among deer in the state.
Mississippi is not likely to see the very worst of the storm making its way toward the region, as Hurricane Delta is expected to make landfall in Louisiana Friday, charting a similar path to Hurricane Laura in late August.
Preparations for the Mississippi State Fair's grand opening moved forward Wednesday amid criticism that masks will not be required at the event after the governor repealed the statewide mask mandate.
Mississippi voters will decide this year whether to simplify the process for electing a governor and other statewide officials by eliminating a step that's a bit like the electoral college in the presidential race.
Delta Air Lines says it's investigating after a Democratic campaign consultant tweeted a picture of U.S. Sen. Roger Wicker not wearing a mask on a flight.
People supporting and opposing two medical marijuana initiatives in Mississippi are getting the chance to speak at public hearings before the Nov. 3 election.
After what Lt. Governor Delbert Hosemann said felt like the "longest session" in memory, the state Legislature on Friday finally wrapped up its business for the year.
Mississippi lawmakers are returning to the Capitol to reconsider how the state is spending some coronavirus relief money from the federal government
Democratic presidential nominee Joe Biden is endorsing Mike Espy in Mississippi's U.S. Senate race as the former agriculture secretary again tries to unseat Sen. Cindy Hyde-Smith, a Republican loyal to President Donald Trump.