Part of Main Street to close for railway repair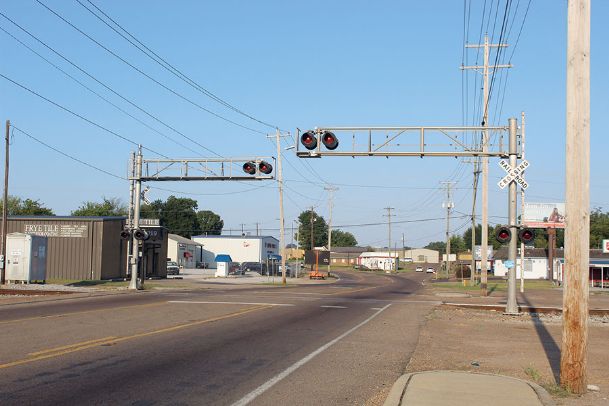 Main Street will be closed to through traffic on Tuesday and part of Wednesday at the railroad crossing near the Salvation Army Thrift Store in Columbus. Photo by: Zack Plair/Dispatch Staff
September 9, 2019 9:52:42 AM
Highway 182/Main Street near the Salvation Army Thrift Store will be closed Tuesday and Wednesday as BNSF Railway repairs and replaces a section of its railway line, the city of Columbus announced.
The city's approved detour route is 21st Street South to College Street and back north on 22nd Street. The Mississippi Department of Transportation has placed message boards while BNSF will install traffic control devices and signage for the detour.
The crossing will close at 8 a.m. Tuesday and will reopen by 3 p.m. Wednesday.
printer friendly version | back to top
---
OTHER STORIES OF INTEREST
---
UPCOMING AREA EVENTS