ENTERTAINMENT
As winter's grip slackens and visions of spring stir, February Quick Bites video programs help begin the transition with topics including flowers, good soil and the digital footprint we'll leave behind in 2021.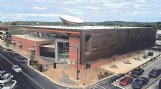 The MAX is always proud to support Mississippians and the arts, and will do both with a new special exhibition, Tennessee Williams: The Painter and the Playwright, which opens Feb. 6.
One way to start off 2021 would be to resolve to take advantage of free Quick Bites video programs offered monthly by the Mississippi State University Extension Service.
The Columbus-Lowndes Public Library System (CLPLS) will host its first Winter Reading Challenge via its Beanstack reading platform, to be held from Jan. 1, 2021 to March 1, 2021.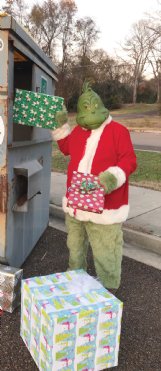 The Magnolia Independent Film Festival and the Starkville Area Arts Council have announced a month-long matching grant campaign. The SAAC will match the first $1,000 in individual donations made to The Mag before Dec. 31.
While the pandemic has put a damper on the holiday season, reviving and even expanding the tradition of holiday decorating is a great way to add some cheer and normalcy to otherwise troubled times.
Starkville Area Arts Council announces the return of its Art in Public Places annual Winter Showcase.